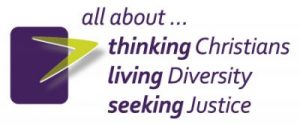 Pine Valley Christian Church is not your ordinary church. And YOU are not an ordinary person. You are visiting our website for a reason, or two or three. Maybe… you can't accept the Bible as the literal and inerrant word of God, you've been hurt or shamed by a church at some point in your life, you struggle with the concept of Jesus as personal savior dying on the cross for your sins, you want to be involved in a socially active faith community or you have a child who is gay or transgendered and you want him or her to hear a gospel of love and hope. For whatever reason(s) you are here checking us out and we want to be as honest with you as we can BEFORE you come visit us. So here are a few things you can expect:
…to be welcomed as you are
…to hear sin described as "separation"; those things that separate us from God, from others, from our authentic selves and from creation
…informal worship with non-traditional sermons; upbeat, contemporary, and secular music; and intentional use of inclusive language
…an intimate and diverse church family, laughing, hugging, singing, praying and sharing life together
…to sit on one level, chairs facing each other with the communion table in the center
…to gather around the communion table each Sunday as we renew our spirit and our commitment to lay down our lives on behalf of all people
…the minister, choir members and other worship laity to sit among other worshippers and wear no robes
…laity of all ages to be involved in all the workings of the church including worship
…a church building that blends into the neighborhood because we believe to separate ourselves from others is not the message of the gospel
…a church whose vision is to be a progressive faith community practicing unconditional love and seeking justice in an interfaith world so that all people may experience abundant life. THAT INCLUDES YOU!