WORSHIP SERVICE
Welcome to Pine Valley Christian Church. Our worship service is every Sunday at 10:15am. We also have an adult education class that meets at 9:00am. ALL are invited to join us. At this time masks are optional.
You may also join the service through Pine Valley's Facebook page at www.fb.com/pinevALLeychristianCHURCH
or on YouTube at
https://www.youtube.com/@pinevalleychristianchurch362/streams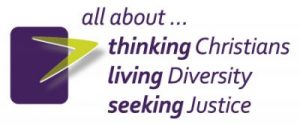 Who we are: Pine Valley is an intimate gathering of diverse people. We are single, divorced, married with plants, coupled with children, thirty something, old fogeys, giggly girls, filthy rich (not so much), poor as dirt, can't carry a tune in a bucket, professional musicians, skeptics, seekers, doubters, conservatives, liberals, left-out, kicked out, un-churched, de-churched, gay, straight, Protestant, Catholic, orthodox, heretics, workaholics, obsessive compulsive, just passing through and YOU!
Our invitation: We invite you to explore this website. We've created it for YOU. We have tried our best to describe who we are so there will be no huge surprises should you choose to be our guest for worship some Sunday. We also know that "who we are" changes when you join us with your unique gifts. Have fun and feel free to contact us with any questions.